Dusty Vinyl Studio / Dusty Vinyl Music, LLC
Recording Bands, Solo Artists, & Songwriters
INFORMATION
Dusty Vinyl Studio, Jonesboro, AR, is a small compact facility, but don't let that fool you. The intent of this studio is to provide the everyday, and semi-professional musician, songwriter, and singer with a quality recording to be proud of. We can track bands and individuals, mix and master projects, and provide CD services of any size.
DVS is ran by a 35yr veteran of the music and recording industry. The equipment is second to none in Northeast Arkansas. With 32 digital tracks, and professional recording equipment, such as AKG, Soundcraft, Neumann, Sennheiser, Shure, Audix, Tascam, ART, Presonus and Warm Audio, they will work with you to capture the very best of your performance and talent.
Dusty Vinyl Music, LLC is a music promotion and publishing company. We can provide management of events, copyrighting, and artist. Ask us about help with your career goals.
Call today, for our introductory package. You won't be disappointed.
New Internet Radio Station featuring Regional Talent!!!
CLICK BELOW FOR REEL DEAL RADIO!
Recording artists, ROOSTER BLUE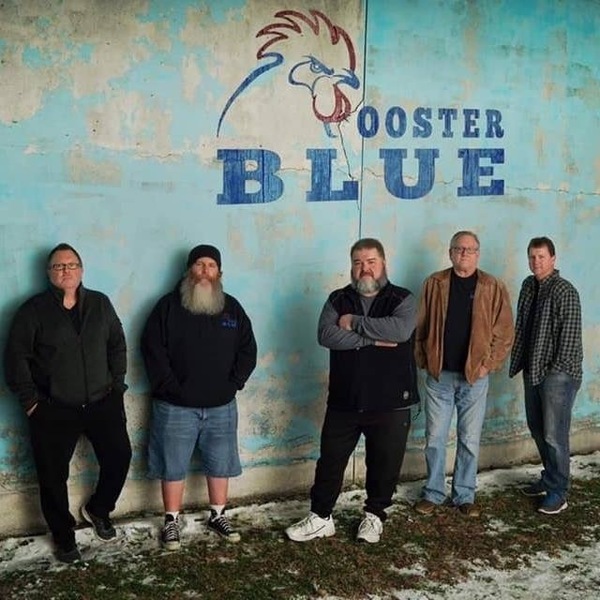 Jerry Franklin - SECOND CHANCES
Jerry Franklin just released his new contemporary Christian album, Second Chances. Recorded at DVS. Jerry is a talented songwriter and musician. Check out his new music, or contact him to get his new album.

Liz Goad
Liz Goad, better known as your "GoadAlamode" gal, is a super talented singer and has been busy in the studio. She has recorded two songs at DVS and are now posted on Reverbnation/dustyvinylstudio.com. I am really glad to be working with her, and look for more to come from her in the fall this year!!!
Latest News
Dusty Vinyl Studio is excited to bring you new music! Dennis and I have been working on new songs and the latest one entitled "In the Summertime" is due to be released in early May. Please watch for it and help us by sharing it and liking it on Facebook.
TUXEDO FLAMETHROWERS
The resident studio lead guitarist, Brett Walzer, has recently teamed back up with his old band Tuxedo Flamethrowers. I had the pleasure of seeing theire renuion debut show at the Brick House this past weekend. WOW! They really blew the full house that was there away. It's like they picked up just where they were a few years ago. Congradulations to Brett and all those guys for a great show.
ROOSTER BLUE in the studio
Rooster Blue, the popular talent packed band from SEMO, is rumored to be headed back to Dusty Vinyl to cut some tunes for their upcoming promo CD. If we can get through the gut wrenching humor that will be provided, there will be great music to be heard. Stay in tune for this coming this summer.
EQUIPMENT LIST
MICS
Warm Audio WA47
Neumann TLM103
Sennheiser 421
AKG 220
AKG 420
Shure SM58
Shure SM57
Shure SM7
Audix CX212B
RECORDER
Studio One 3 DAW Software
MIXER
STUDIO MONITORS
KRK Rokit 8's
KRK 10s Sub
5" Cube Monitors
SOME OF THE EFFECTS/GEAR
Warm Audio WA 76 Compressor
Warm Audio WA2A Compressor
Warm Audio WA73 Mic Pre
Art Pro II Stereo Compressor
DBX 266 Gate/Stereo Compressor
Presonus Studio Channel One Preamp
Warm Audio Preamp
Presonus Model 700 Preamp/Channel Strip
Art Pro II Stereo Preamp
TC Electronics Reverb/Delay
TC Helicon Voicelive 3 S
Lexicon Multi Effects Unit
Alesis Strike Pro Drum Set
Marshall Combo Tube Amp
Sennheiser/Shure Headphones
Boss Guitar Module
Sansamp RBI Bass Pre/Simulator
QUESTIONS? - CONTACT US
870-530-8263

Reverbnation/dustyvinylstudio




Jonesboro

,

AR

72401
Dusty